A USA study visa is a document which sttamped on students passports. This document is approval of US Embassy and allow students to study in USA. Getting study visa required no citizenship and available for non-immigrants.
There are three types of USA study visa for students such as F1, M1 and J1. There is a possibility of employment on an F1 and J1 visa but not in the case of an M1 student visa.
The F1 student visa is essentially referred to as a nonimmigrant visa, and it is a necessary requirement for all candidates who wish to study in the United States. If you really aim to get the USA study visa or study in the best institutions, conservatories, elementary schools, language training programmes, and more in the USA, then you really need to apply for the F1 visa for USA.
J1 exchange visa as it is a nonimmigrant visa for folks who are approved to participate in any kind of exchange visitor program in the United States of America. Moreover, an individual can study or take part in the work related to the exchange programs confirmed by the Department of State Bureau of Educational and Cultural Affairs. Following that a J1 visa holding individual is basically sponsored by an educational or nonprofit institution. This is one such visa type that comes under the category of US student visa.
M1 student visa is often termed as the non-immigrant visa that is basically issued by the USCIS to all the international students wishing to study in USA. However, only a limited number of students receive the M1 student visa. This US student visa type is truly intended for those who really want to pursue vocational training in USA.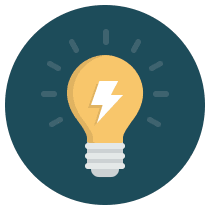 Free Profile Assessment With Study Abroad Experts
Get visa counseling to see if you are eligible for a US Student Visa or not. In IBT Overseas, grab the chance to check your eligibility report through the expert consultants.
Are you dreaming of attaining an education from a globally recognised university in America? Make sure you have the following documents kept handy before applying for USA study visa:
A valid passport

Form DS-160 or Form I-20

Photographs
Here is the step by step guidance about how you really have to follow the whole procedure to get the USA study visa in the limited time frame.
Step 1: Fill the application to US college or university then get accepted
The first and foremost step in this process is to apply to the best US college and university. For Getting accepted from US universities, here below are steps to apply on university portal:
Research & choose the best SEVP approved university

Then, open the admission portal on website

Create an account as new user

Select course type, add all details required

Add your Academic details as well

Submit application
Step 2: Receive DS-2019 or I-20
After getting the admission in university, the university will enlist you in SEVIS program. You will get I-20 form or DS-2019. The first one is form I-20 is for F and M visa and the second one is for J visa.
This form basically marks the eligibility for all the nonimmigrant student statuses. For the student who aims to get the M-1 and F-1. They can fill out the I-20 form.
Step 3: Pay the SEVIS I-901 Fee
You must have to make the payment of I-901 SEVIS fee atleast three days before submitting your visa application. You have to pay around 350 USD for F-1/M-1 and 220 USD for J-1. Here are few steps to pay the SEVIS fees:
Access the SEVIS online poral to pay the fee.

Input all the details same as on I-20 form.

Pay US $200 for F/M visa holders and $180 for J visa.

Checkout with your reliable payment method.

Get the payment confirmation receipt.
Step 4: Fill the Online Visa Application
For getting US student visa, you need to apply for student visa and get US visa appointment from US embassy or Consulate. For applying to US student visa, follow steps below.
Open the Online DS-160 visa application form

Select the location, from which you want to apply

Enter the code shown and click on file an application

Find your application ID and save it safely

Fill all the personal details

Name and date of birth

Address and phone number

Passport details

Recent photograph in following format

Previous details of US travel

education details

Security, background and medical health information

SEVIS ID and address of US university enrolled.

Sign your DS-160 form electronically by clicking the "Sign Application" button.
After completion of your visa application, you'll get a confirmation with a barcode number and your application ID number. Take the print out of both things appeared on confirmation page.
Step 5: Make payment for your visa application fee
It is quite essential to pay the application fee of 160 USD for your visa application. Moreover, this amount is non-refundable, non-transferrable.
Step 6: Go for the visa interview
Yes, you might be preparing for the US student visa for a long time. So now it's time for you to apply all your preparation into action. You really have to take out some time so that you can easily be able to pass the interview in a magnificent manner. Feed-in mind that the interview is the final step in the whole study visa process. This is one such interview that basically determines whether or not you are given a study visa to the US.
Here, you will know about interview questions and answers most if time asked:
Ques 1. What is that one that provokes you to study in the USA?
Ans. Try to explain in your interview about the things that captivate your mind to study in the USA. There is a wide range of universities and colleges in the US that will surely change the entire look and feel of your career. Here you will surely be able to discuss the facts that will take your business to the next level.
Ques 2. What is the basic course that you are planning to pursue?
Ans. Take out some time to explain to your interviewer about the basic areas on which you really want to study. You really need to explain about your major subject on which you can study. You are easily able to explain all the essential points that will make you shine out in your career.
Ques 3. Have you visited the US before in your lifetime?
Ans. If you have visited the US before, then without any type of hesitation you really have to find the reason behind your previous tour. However, if you haven't visited the US before then simply say that you don't have a chance to travel to the US
Ques 4. Who is responsible to pay for your education fee in the US?
Ans. In this specific type of question you really need to state that your family will financially support you to study in the US. Provide all the essential proof of the funds as this can help you showcase the authentic information in the right way
Ques 5. Why should we provide you with a study visa to the US?
Ans. As per my perspective, I am capable of getting the study visa as it will not only change my life but also of my family. A US student visa is the only thing that will make me eligible to study in the US.
Ques 6. Do you have some kind of savings with you?
Ans. Here you have to explain about your saving pattern. Moreover, you need to enlighten why saving is important and if you are doing it or not
Ques 7. Why haven't you picked India for study purposes?
Ans. It's always good to do a little research on the universities, colleges, curriculum and the teaching staff of your own country. This will help you come up with the best answer about why you are not going to study in your own country.
Ques 8. What are your academic achievements?
Ans. You need to properly describe your academic achievements as this is the right thing that can help you achieve great marks in the eyes of the interviewer. Try to stay authentic towards your academic profile. Do not write something that is not at all correct for your case.
Ques 9. What are the best plans after graduation?
Ans. After graduation, you have to speak out loud that you need to go back to your own nation and work over there. Never mention that after completing your graduation from the US you will find the best job in this nation
Ques 10. What are your basic plans if your study visa will not receive approval?
Ans. I truly aim to study in the best universities and colleges present in the US. However, if I receive a refusal then I will surely respect the decision of the embassy and apply again for the USA study visa. This time I will surely prepare in a better manner and come out as the most deserving person among all.
Q.1 How Long Does It Take for a US Student Visa to Process?
Ans. The processing time of the US student visa takes approximately 6 to 8 months, depending on the reliability of the file. In some cases, the given time may be extended because of the issue in the visa filing. In the case of a student visa, the prime thing that the student has to keep in mind is the relevance of the course. The visa will be approved if the student has received an offer letter from their desired university and college.
Q.2 How Can I Get US Student Visa Without IELTS?
Ans. IELTS is one of the most important English proficiency tests that most universities demand for students enrolling in higher education. However, in the case of the United States, it is not a required test for admission to the best universities and colleges in the country. All the students really need to meet certain criteria, and then only they will be able to study in USA without IELTS the requirement of any English proficiency test.
You will not have to take any type of English proficiency test if you are a fluent and natural English speaker.

All the students have to showcase proper evidence that they have attended the English medium institutions for further studies.

All the students have to prove that they have studied the English language from 8th to 12th standard.

The students have to appear for the telephone and video-based interviews according to the needs of the universities and colleges.

All the students can easily attend the summer English programme so that they can easily be able to enhance their English without much hassle
Q.3 Can I Take My Spouse to US On Student Visa?
Ans. According to the rules and regulations made by the government of the United States of America, only married couples can get dependent visa status. The dependent spouse can be easily added to the record by the employee, student, or scholar.After that, the spouse will surely be able to get the dependent visa status after a certain period of time. There are a few requirements that the student must remember in order to easily obtain a USA spouse visa.The individual has to showcase their proof of marriage to the authorities. They should be over the minimum age of marriage. The individual should get married in a country that considers their marriage to be legal in every format
Q.4 How can I get a US student visa?
Ans. There are certain steps that you have to follow for getting a study visa to the US:
1. Fill the application for a SEVP-approved institution
2. Make a payment of the SEVIS fee
3. Properly go through the US study visa application
4. Make a payment of the visa application fee
5. Try to attend the visa interview
Q.5 How much money is required for a US student visa?
Ans. You should definitely pay a SEVIS fee of $350. After that go for the F, J or M application fee of $160.
Q.6 Is it easy to get a US study visa?
Ans. It is not that much hard to get a study visa to the US in the right way. However, you really have to follow the right step so that you can study in the US without any hassle.
Q.7 How many years of study visas for the US?
Ans. The student holding the F1 study visa can basically get 5 years to study in the US. After completing your studies you can just stay 60 days on the F1 visa.
Q.8 Can I get PR in the US after study?
Ans. Yes, this is just allowed only after finishing the first academic year. Every type of OPT activity should be related to your field of study. You really need to go through and apply for the United States Citizenship for getting the PR for the US.
Q.9 How many years is an F1 visa valid?
Ans. For any type of passport holder the F-1 study visa is generally workable for just 5 years from the start date of your basic programme. The stay will surely be dependent on the study visa status as a student
Q.10 Can international students buy a house after going for a US student visa?
Ans. There is no specific type of law that stops international students from purchasing a home in the US. It is just based on the affordability of the student.
Q.11 Can you get a green card after an F1 visa?
Ans. One of the biggest options for the folk who are living in the US and really aim to get a green card can apply for the EB-1 visa.
Q.12 Can I change my F1 visa to a work visa?
Ans. You need to fill out the form of 1-129 form that can easily change the status from an F-1 to the H-1B visa.
Q.13 Does the United States permit dual citizenship?
Ans. The US individuals basically permit dual citizenship to its citizens. This basically signifies that you can easily hold your passport to the USA. Then be a citizen of the other country at the same time.
Q.14 Can I reschedule us visa appointment?
Ans. Yes, you can reschedule your USA visa appointment either by changing the date online or by contacting with the visa application center.