How Much GRE Score Is Required for Scholarship in USA?
The GRE is conducted by Educational Testing Service for taking admissions in graduate universities in USA and few other countries.
Are you looking for scholarship in USA with GRE exam, right? Well, getting good GRE test score will increase your chances to approve your scholarship to study in USA.

There are many scholarships in USA, you can avail with GRE exam. Moreover, If your GRE score is low, you can get help from IBT Overseas.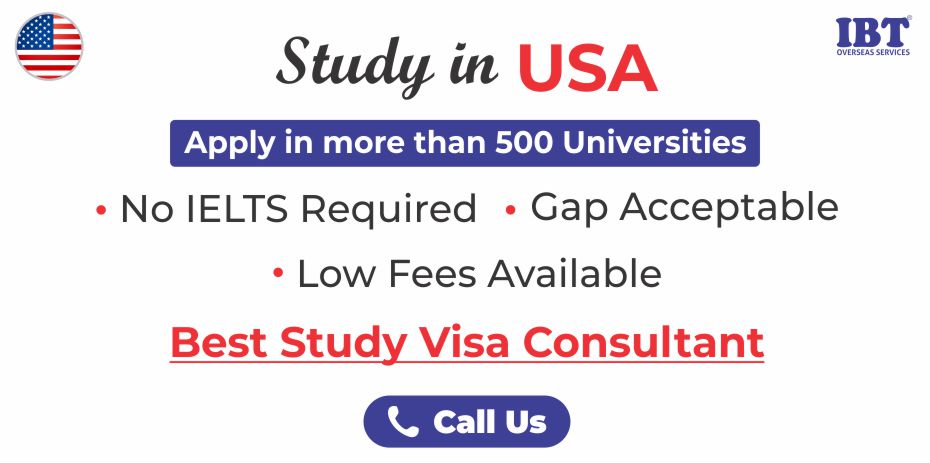 As per the wide range of reports, the overall GRE score required for getting scholaship in USA is more than 160. The GRE scholarship is awarded to students who achieve 164+ in verbal reasoning and 161+ in quantitative reasoning. However, It totally depends on the scholarship authorizer he/she will accept your scholarship or not. (Source: ETS)

Read More: Scholarships in USA for Indian students
"Hii Manbir Singh Here founder & CEO of IBT Overseas, Holds 10+ years of immigration experience. We are an emerging team of USA student visa consultants sucessfully stamped 1000+ USA Visa. Moreover, IBT Overseas recently bagged the "Best in the market" award in the immigration field by the leading national media."
If any student is applying for scholarship, then they really need to have 150+ marks in the GRE exam. However, There are many universities which accept with around 135+ score in GRE test.

Students who are applying for a Bachelor's degree at any type of college or university. In that case, you need to have a minimum of 165+ score in GRE exam.

There are so many well-known universities in USA offer various scholarship programs. Good GRE will guarantee to universities that student is eligibile for scholarship and will not misuse the scholarship.

The applicant's score on the Graduate Record Examination (GRE) is also taken into consideration for these awards. Therefore, an applicant who is interested in getting the scholarships has to have a grade point average of 60–70% in their undergraduate courses in addition to having a strong score on the GRE.
Now you can maintain a good GRE score that is something that will surely work wonders for your case.

Read More: How to get scholarship to study in USA after 12th
Learn about the material on the exam.

Utilize the'mark and review' function.

Answer all of the inquiries.

Pay close attention to the time.

Prepare for the exam by becoming familiar with it.

Check your writing for mistakes.
Looking for USA Study Visa?
All in all, we hope that this blog has provided a clear-cut idea about how you can actually get a scholarship to your desired university in the USA. Consider taking assistance from the right source. So that you will surely get the right information about everything you want to know about scholarships. Read this blog in the correct manner so that you will not feel that you are strangled into something that is not appropriate according to you. We are sure that here you will definitely get the right information. At IBT Overseas, we have an experienced team of USA student visa consultants that will help you in your study visa process.
1. What is the basic GRE score required to get admission to the best universities in the USA?
Ans: You have to keep in mind that GRE scores from one university usually differ from one another.
2. Will you get the scholarship offered by the GRE?
Ans: If you hold great GRE scores then you are absolutely eligible to get the scholarship in your desired platform.
3. Can GRE help me get the scholarship to the desired university?
Ans: Yes, GRE scores will definitely help me get the best scholarship in your desired university.